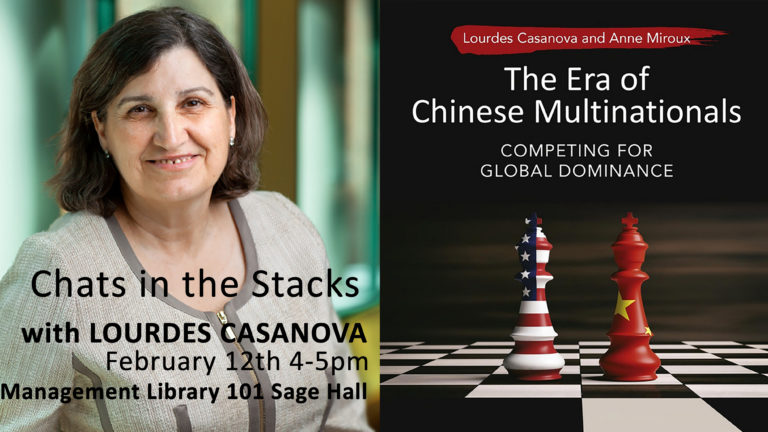 Chats in the Stacks with Lourdes Casanova Please join us as we celebrate Lourdes Casanova and Anne Miroux's newest book, The Era of Chinese Multinationals: Competing for Global Dominance. Date: Wednesday, February 12 Time: 4:00-5:00 p.m. Location: Management Library, 101 Sage Hall Refreshments will be provided.
About the Management Library

The Johnson Graduate School of Management Library collection includes material on the business disciplines, including accounting, commerce, corporate data, economics, entrepreneurship, finance, investments, leadership, management, marketing, organizational behavior and quantitative methods.